Jerome Hiler

︎ https://lightcone.org/en/filmmaker-12574-jerome-hiler ︎︎︎

Since the early seventies, Jerome Hiler (b.1943) has refined a uniquely multimedia artistic practice dedicated to the creation of meticulously crafted works of 16mm cinema, painting and stained glass. A trio of roughly contemporary, fortuitous events were crucial inspirations to Hiler's singular vocation: his time as assistant to Gregory Markopoulos, his discovery of Stan Brakhage's early films and, most importantly, his meeting of lifelong partner and fellow independent filmmaker Nathaniel Dorsky at the screening of Dorsky's debut film, Ingreen. Hiler and Dorsky joined one another on a creative path as fellow 16mm artists, collaborators and indelible influences on each other's work. After a spell in New York City, they took a break from urban life, retreating to Lake Owassa in New Jersey, to an idyllic cottage featured prominently in both Hiler's recently completed film Into The Stone House and in Dorsky's celebrated Hours for Jerome.

After relocating to San Francisco with Dorsky in 1972, Hiler began to withdraw his films from the public eye, only screening camera originals to an inner circle of friends at his home. Nevertheless, Hiler remained extremely active during this time, shooting his own work and assisting other filmmakers in a variety of roles. Soon after, Hiler began to work in stained glass, an art and craft that combined his love of painting, luminous color and projected light. It was not until the late nineties that Hiler's films began to be more widely seen, with screenings at cinematheques and museums throughout the world, capped by a major New York Film Festival retrospective and a prominent place in the 2012 Whitney Biennial.

Formally and visually astonishing, Hiler's films were for years notorious for being more talked about than seen. The recent rediscovery of Hiler's work finds him, often together with Dorsky, lavished with much-deserved accolades and recognition as a dedicated craftsman and poet of his chosen media, able to capture the rarest essence, beauty and magic of light and daily life in each of his exquisite films. In today's world of endless distraction, Hiler's patient and rapturous films seem to offer an unusual and ultimately invigorating oasis, a place where vision can be renewed. Hiler's films also clearly resonate with a new generation of filmmakers during a time of great shifts and uncertainty, not unlike the period when Hiler first chose his artistic path.

- Harvard Film Arhive

Jerome Hiler retrospective at SOLA festival:

BAGATELLE I 16min 2016-2018
MARGINALIA 23min 2016
BAGATELLE II 16min 1964-2016
WORDS OF MERCURY 25min 2010-2011
NEW SHORES 35min 1971-1987
IN THE STONE HOUSE 35min 2012

All films are 16mm and silent.


---


BAGATELLE I (2016-2018 / 16mm / b&w / silent / 16' 00)

BAGATELLE I is a film with a thread of portraiture running through it. We meet an artist clinging to a fence during a break from his workplace. The walls of his world are formidable and highly energetic. Still, there are spaces where solitary work can transform a chaotic world. (J.H.)



---


MARGINALIA (2016 / 16mm / color-b&w / silent / 23' 00)

This film is to be projected at silent speed: 18 frames per second. Although "Marginalia" has no story, it reflects my concern with the feel of society at a time of ecological stress and cultural change. As usual, I have super-impositions which were shot in-camera as well as abrasions on the film surface which reflect the cursive waves of marginal notation and, also, situates hand-writing as a vanishing form of communication.


---


BAGATELLE II (1964-2016 / 16mm / color-b&w / silent / 16' 00)

The film originated as a series of small "Bagatelles" that comprised fragments of film from my earliest years in New York and my home neighborhood in Queens, which was a railroad hub, through the years to the present. The divisions disappeared into a single flow. I retain the title and see it as a reflection of its use in classical music.
So, the film is alternately a suite of moments as well as a lifetime in an instant.

---


WORDS OF MERCURY (2010-2011 / 16mm / color / silent / 25' 00)

WORDS OF MERCURY is a silent film projected at 18fps. It has many layers of super-impositions which were all shot in the camera. It moves from a stark Wintery world and slowly develops into a place of overgrowth and richness that is almost suffocating and which re-invites death.

---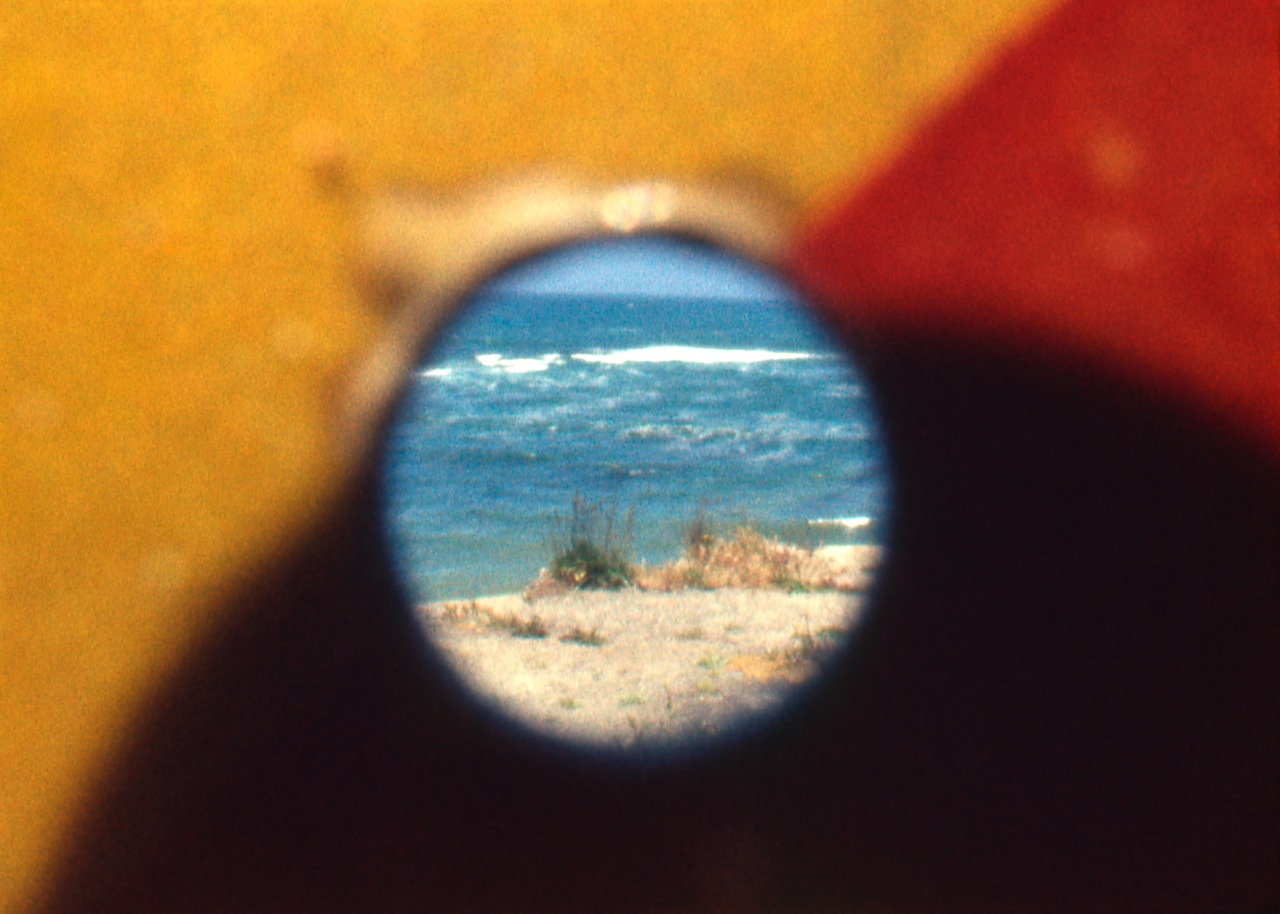 NEW SHORES (1971-1987 / 16mm / color / silent / 35' 00)

Edited in 2014, NEW SHORES is a sister film to IN THE STONE HOUSE in many ways. Like the latter film, it consists of earlier footage edited in recent years. It could be seen as a sequel to IN THE STONE HOUSE especially since it begins with a cross-country journey to the West Coast, where I settled, and concludes with a visit, in 1987, to the « stone house » in rural New Jersey. Even though there is some sort of time line that can be imagined, the film stands on its own. It is simply a series of episodes that touch upon facets of living in a new area with new weather, new people, new identities and stubborn old fears. The Bolex camera goes to work across landscapes and living areas, workplaces and gatherings. A dance of images: can beauty partner with dread and death? It's a film of the coexistences that percolate beneath the surface of ordinary events. A film of useless hopes and baseless fears. As mentioned, we conclude with a return to the house in New Jersey. We meet the current tenant and explain who we are. Our visit sets off a brief return to the sixties and the memory of a Halloween dance and, then, returns to the present. This Autumnal rondo completes the seasonal progression of IN THE STONE HOUSE yet re-states the impossibility of any going back.


My title should be familiar to film lovers as a paraphrase of Douglas Sirk's German film, ZU NEUEN UFERN, or TO NEW SHORES. That film also deals with displacement, chasing pleasures to escape the overall atmosphere of imprisonment and a final capitulation.


---


IN THE STONE HOUSE (2012 / 16mm / color / silent / 35' 00)

IN THE STONE HOUSE records and recollects a period of life of four years in rural New Jersey. In the latter 1960s, two young guys with monastic leanings leave the clatter of Manhattan's art and film scene to catch the wave of higher consciousness that was about to change the world forever to find themselves washed ashore in a place only slightly updated from Way Down East. The monastic retreat quickly turned into the weekend getaway for a host of extravagant Manhattanites seeking films and fun. We learned from hitch-hiking guests that the police referred to our haven as « the stone house ». Although NEW SHORES is a completely independent project, it could also be seen as a continuation of the world of IN THE STONE HOUSE. It affords glimpses of life led over three decades from the 1970s to the 1990s in San Francisco.


---