Sandra Lahire

Sandra Lahire was born in 1950. She studied Philosophy at the University of Newcastle-on-Tyne (BA), Fine Art Film at St Martins School of Art (BA 1984) and Film & Environmental Media at the Royal College of Art (MA 1986).

In her beautifully crafted films, fragments of dazzling violence were cut and stitched together to produce a dreamscape of images that bombarded the senses, carrying the spectator in and out of bodies, across time and space, into haunted and haunting worlds. In the tradition of Frida Kahlo and Leonor Fini, who were two of her favourite painters, and Sylvia Plath, the poet who inspired her last films, Lahire created a filmic world of almost surreal intensity. Her work, central to the post-1970s movement of independent cinema, also seems certain to take up its place as part of this earlier tradition of painting and writing to which she gave new life.

Her films have been shown nationally and internationally at cinemas and festivals including Creteil, Locarno, Berlin, Montreal, Sao Paolo, Turin, Jerusalem, Australia and the Philippines. Writings include Lesbians in Media Education published in Visibly Female (ed Hilary Robinson, Camden Press 1987) and articles for Undercut. She also wrote a musical score for Lis Rhodes' film Just About Now.

She passed away in 2001.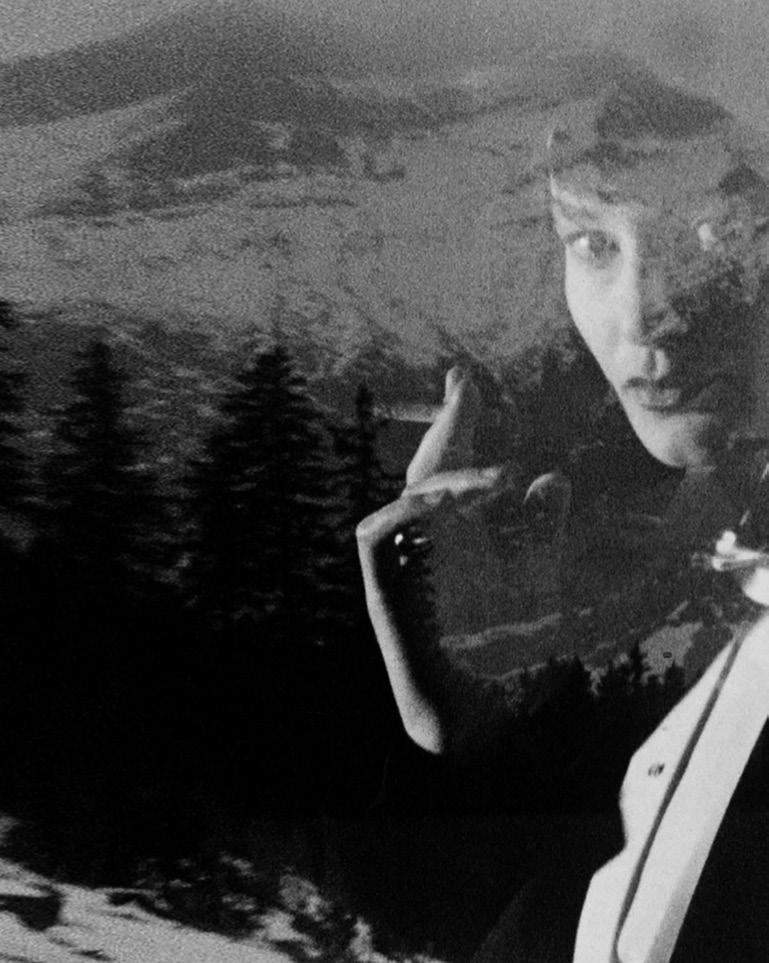 ---
Arrows (1984, 15 minutes, DCP)

Arrows uses a combination of live action and rostrum work to communicate the experience of anorexia and to analyse the cultural causes of the condition. 'I am so aware of my body', we are told on the soundtrack, whilst images of caged wild birds are intercut with images of the rib cage of the film's subject, the filmmaker herself. Taking the camera into her own hands, and revealing this process to the spectator by using a mirror, the filmmaker shows herself in control of this representation of a woman's body. The film ends with Sylvia Plath's poem The Thin People which speaks of people who starve themselves, and people who are actually deprived, locating the condition of anorexia firmly in western patriarchal culture.
---
Terminals (1986, 18 minutes, Colour, Stereo, 4:3, DCP)

Terminals is a stream-of-consciousness collage, which asks us to look at and question the dangers of technological advances and nuclear power.

"The 'work faster' ethic is written on the door to the terminals. Hazards to fertility or risks of cancer are not criteria in setting 'acceptable' levels of exposure to radiation at work. At the Visual Display Terminal, women are staring directly at a source of radiation. Bomb tests and waste disposal are the white man's cancer imposed on the people of the Pacific." – S.L.
---
Lady Lazarus (1991, 25 minutes, B&W / Colour, opt, 4:3, DCP)

Sylvia Plath introduced her 'Lady Lazarus' reading by saying: "The speaker is a woman who has a great and terrible gift of being reborn. The only trouble is, she has to die first. She is the phoenix… She is also just a good plain resourceful woman." In this film Lady Lazarus is a woman irresistibly drawn towards Plath's voice. She becomes a medium for Sylvia, as in a seance, as the film travels between Massachusetts and Camden, on actual locations of the poet.
Lady Lazarus explores a cinematic alphabet for Plath's own readings of her poetry and extracts from an interview given just before her death. The film provides an anchor for her macabre humour; a carousel of images in windows; an atmosphere of constant metamorphosis. – S.L.

"Lahire's Lady Lazarus breathes life into Plath and her poetry. The poet's ripe voice and the filmmaker's kaleidoscope of rich images are poignantly combined in this memento mori from one rare talent to another." – Lizzie Francke, Women Make Movies catalogue '92.
---
Night Dances (1995, 15 minutes, Colour, Stereo, 4:3, DCP)

"Night Dances is for my mother, who died whilst helping me to make this piano musical. The Dance of Death is bound to life – Lechaim – as we whirl together by Hebrew gravestones. A dreaming woman is ferried through our decaying city. This is the age of the Personal Computer – the Private Catacomb for the switched-on elite. Its dark doorways are for the wandering homeless… true survivors."
– S.L.

---

All Artists︎︎︎